This kitchen rule probably applies to almost everyone in the world: Pasta always works! They are easy to put together with delicious and healthy ingredients, are not complicated and are often very quick to make. If you follow a few tricks and get organized, this delicious spinach and tomato spaghetti recipe can be ready in under 20 minutes – and it tastes amazing!
Ingredients for tasty and quick spaghetti with spinach and tomatoes
For 2 people you need 300 grams of spaghetti, 100 grams of spinach leaves (or baby spinach if you don't want it too spicy), 50 grams of cherry tomatoes, 30 grams of parmesan cheese, 2 garlic cloves, a small onion, salt, pepper and oil. olive oil
Also read: Green asparagus with spaghetti and parmesan: you have to try this delicious and quick pasta recipe >>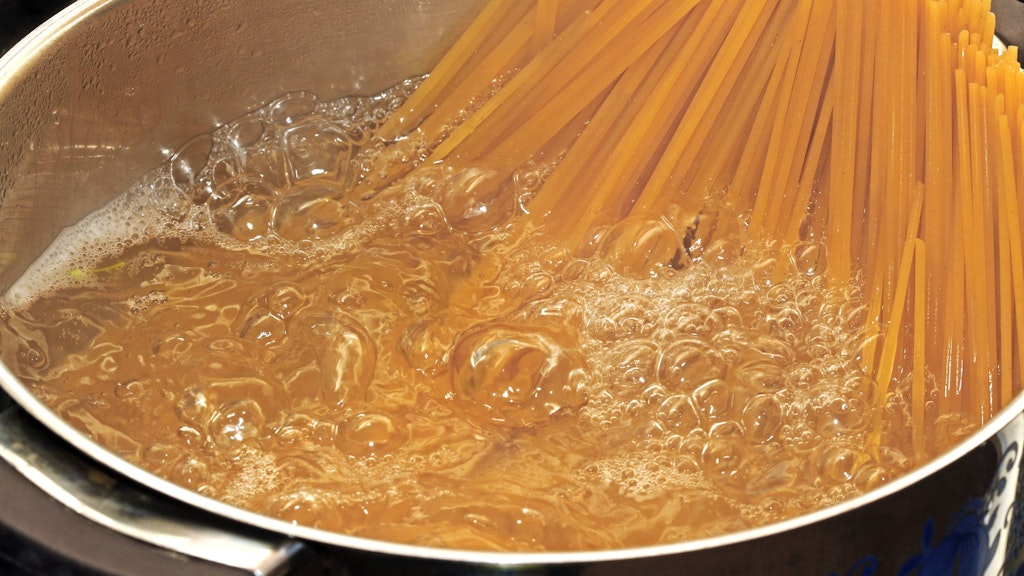 Also read: Delicious asparagus dish with ham: Make your whole family happy with THIS recipe >>
Recipe for tasty and quick spaghetti with spinach and tomatoes
How it works: Add the pasta water first so you can work in parallel. It should be well salted. Then cut the onions into half rings, halve the cherry tomatoes and chop the garlic. For this dish, it is better not to grind it, but cut it in half and then chop it.
When the pasta water is boiling, add the lentils. While the pasta is cooking, drain some of the pasta water and set aside.
At the same time, fry the onions in a pan in a little olive oil until translucent. Then you can add garlic and spinach and after a while tomatoes. Season with salt generously and carefully.
Also Read: Delicious Green Smoothie with Spinach, Apple and Banana: This is a delicious, healthy and nutritious drink >>
When the noodles are almost al dente, briefly deglaze the contents of the pan with a little pasta water and add the noodles to the pan. Feel free to lift the spaghetti (with a spaghetti spoon or other helpful kitchen utensil) directly from the pot into the pan. Then you don't have to throw.
Now put the parmesan, olive oil and a cup of pasta water in the pan and toss everything carefully until a creamy film of parmesan, starch and tomato juice forms around the pasta. Then cook again with pepper and the delicious meal can be served.
Enjoy your meal!