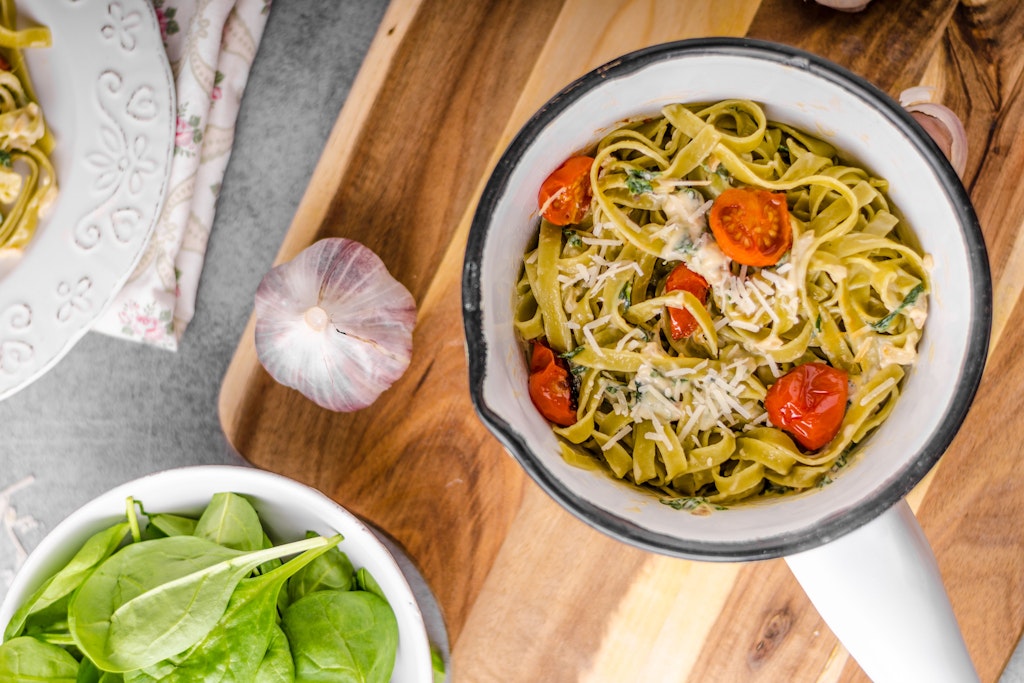 After work, it's just early with dinner. Because your belly is already in your knees or because the whole family is waiting for you. Maybe you're just looking forward to cuddling on the couch with your partner.
Also read: Apple Sour Cake from Grandma's Recipe Book – so perfectly creamy and airy! >>
Also read: Classic, spicy or more vegetarian: "Strammer Max" – three versions of delicious dishes! >>
It doesn't matter why the food is easy to make quickly for you: we have the perfect recipe for you here. In a bowl – preferably a small bowl – you can prepare one-pot pasta with spinach and feta in a few simple steps. The oven does the rest and you have time for other things. Enjoy your meal!
Also read: Brilliant recipe for kohlrabi schnitzel with cheese filling: so crispy on the outside, melty on the inside >>
Ingredients for one-pot pasta with spinach and feta
You need: 200 grams of spaghetti, 300 grams of mini tomatoes, 250 grams of spinach (frozen), 200 grams of feta cheese, 300 milliliters of vegetable stock, ½ teaspoon of salt, 1 teaspoon of paprika powder, some pepper
Also Read: Quick Recipe for Extra Low Potato Salad: Smells Good, But Lightly Heavenly >>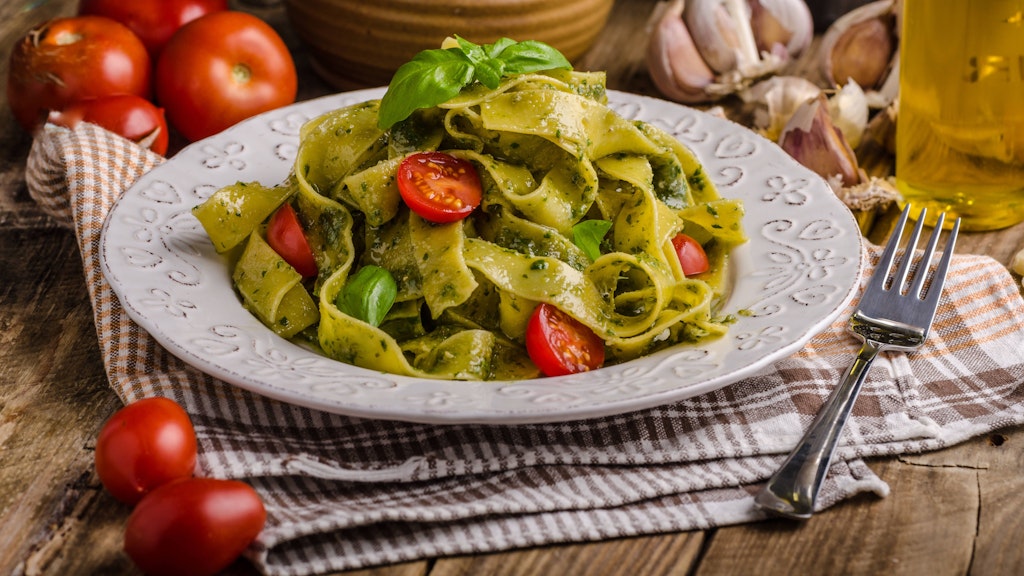 Also Read: Creamy Sweet Potato Soup With Ginger: Creamy Delight Made Easy >>
This is how to make one pot pasta with spinach and feta
This is how it is done: Put the spaghetti in a bowl or a baking dish. It shouldn't be too big, the spaghetti should cover the bottom, but there shouldn't be a ton of space around it. If necessary, break the spaghetti in half.
Take the feta cheese out of the package, discard it and put it in the middle of the spaghetti. Halve the tomatoes and arrange them around the feta cheese. Chop the frozen spinach (if not already) and spread around the cheese. Spread the spices over the cheese. Pour the vegetable broth into the dish. Important: Spaghetti should be about one centimeter attached to the vegetables.
Also Read: Brussels Sprouts with Potato Casserole: This Delicious and Easy Recipe is Perfect for Fall >>
Place the one-pot pasta into the unheated oven. Heat the oven to 200 degrees. The cooking time is 50 to 60 minutes. Then take the one pot pasta out of the oven and mix everything together well. Enjoy your meal!