There are foods that you prefer to eat at a restaurant because you think you could never eat them at home the way the chefs at your favorite restaurant cook them. But often what is missing is the right recipe and a little courage. It is the same with the classic Italian cuisine Spaghetti all'Amatriciana.
Also read: Two slimming tips: Fat-burning salad – and a luxurious low-carb salad with shrimp! >>
The original recipe has already been proposed as an intangible World Heritage Site and may have the addition of "Specialità Tradizionale Garantita" (SGT), in English: traditional specialty guaranteed. After all, the food impresses not with fancy, but with simplicity – and that's why you should try it.
Ingredients for Spaghetti all'Amatriciana
For two people you need 250 grams of spaghetti, 60 grams of guanciale (Italian bacon), 1 can of chopped tomatoes, 40 grams of pecorino, salt, fresh pepper, olive oil and 50 milliliters of white wine. If the child eats with you, it can also be left.
Read now: With eggs and without cream: with this recipe you will make the best spaghetti carbonara outside of Italy >>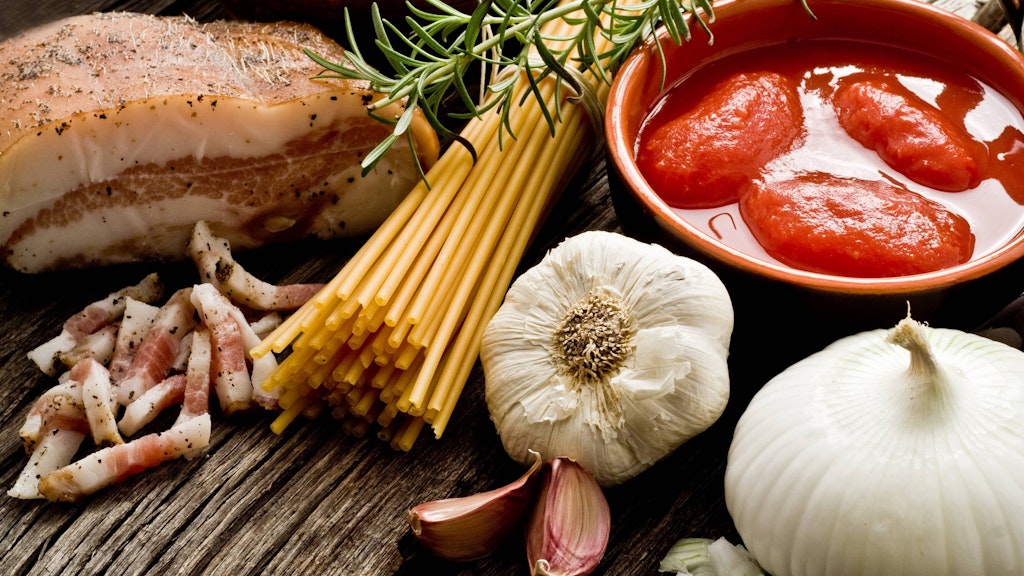 Spaghetti all'Amatriciana recipe like the Italians
This is how it is done: First, cut the bacon into small cubes and let it cook in a pan until cooked. Meanwhile, cook the spaghetti in a pan of salted water until almost al dente. Then you get out of the water. You should finish them in tomato sauce later. You can also take a few tubes of pasta water.
Also Read: Make Your Own Gnocchi: Making Little Italian Gnocchi Is So Easy >>
Now put the cooked bacon aside. Fry freshly ground pepper in a portion of oil and deglaze with white wine after a few seconds. If children are eating with you, use only pasta water. Then add the chopped tomatoes and olive oil and let everything thicken.
Also read: The joy of quick pasta with spinach and gorgonzola: This recipe is simple and delicious >>
When the sauce has thickened a little, add the spaghetti, half of the diced bacon and half of the grated pecorino to the sauce and stir vigorously. For creaminess, add pasta water cups and let everything thicken over low heat.
Finally, put the pasta and sauce in a dish, sprinkle everything with the crispy bacon, pecorino and fresh pepper and the spaghetti all'Amatriciana is ready.
Enjoy your meal!