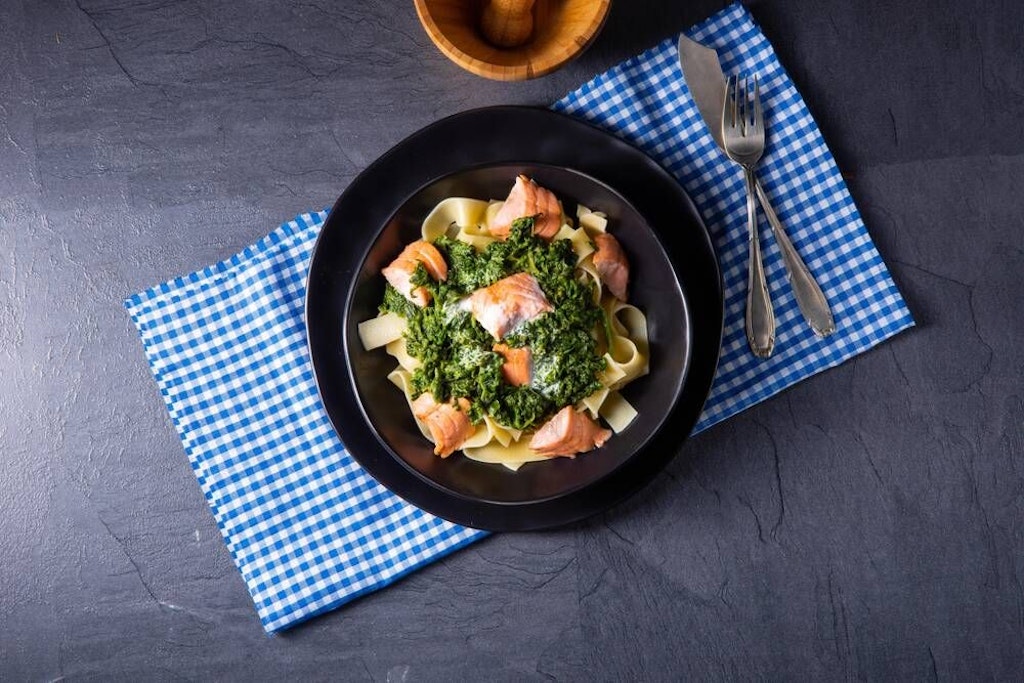 Be honest: Can you eat pasta every day? Can you never get enough of pasta? Then you're sure to love this Spinach Salmon Pasta recipe. It combines spicy spinach with the finest fish and fresh pasta. A treat! And what looks like a lot of work is really easy to figure out with just a few simple steps. Try it.
Also Read: Make Your Own Herb Oil: A Brilliantly Simple Recipe For The World's Best Flavor >>
Ingredients for Spinach Salmon Pasta
You need: 500 grams of tagliatelle, 350 grams of salmon, 400 grams of spinach, 1 onion, 1 tablespoon of olive oil, 75 milliliters of white wine, 200 milliliters of cream, 1 pinch of salt, 1 pinch of pepper.
Also Read: Brilliant Tomato Salad Recipe: A Secret Ingredient Makes It Absolutely Delicious >>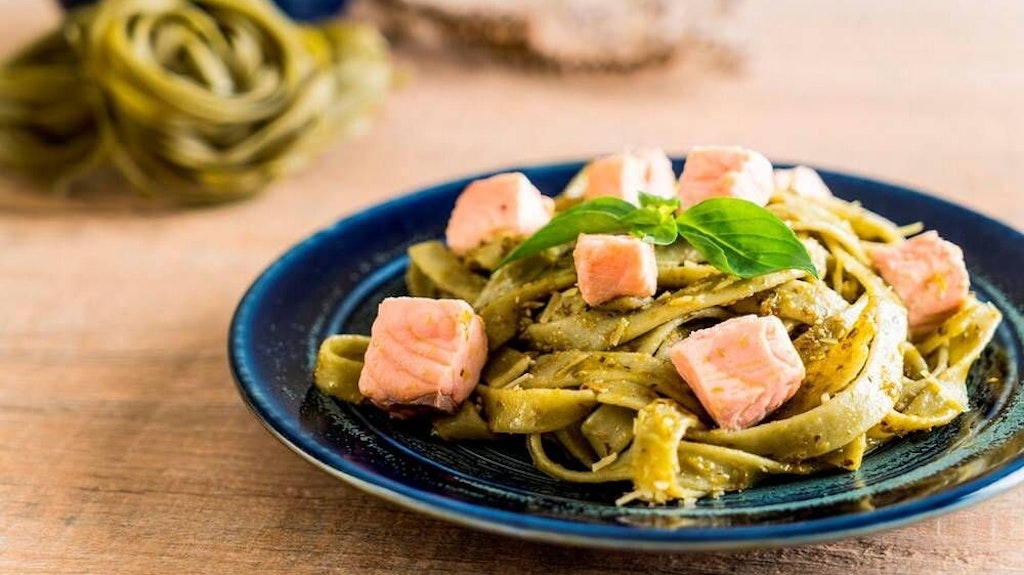 This is how spinach and salmon pasta is made
This is how it is done: Cook the tagliatelle in a little salted water. Stir often so the noodles don't stick together as they cook. Cooking time depends on package instructions.
Also read: Make your own ice cream without an ice cream maker – three smart simple recipes for strawberry, chocolate and vanilla >>
Clean the onions and chop finely. If you are using fresh spinach: wash and discard. Heat the oil in a pan and fry the onions until translucent. Add spinach and sauté until wilted (fresh spinach) or wilted (frozen spinach). Add the white wine and cream and mix well. Season with salt and pepper and let simmer for a few minutes.
Meanwhile, wash and pat dry the salmon. Cut the salmon into small cubes. Add the salmon cubes to the spinach sauce and cook. After five minutes, the salmon should be cooked.
Remove the noodles. Arrange on plates with spinach and salmon sauce and serve. Enjoy your meal!
Also Read: Make Your Own Iced Tea: If You Try This Recipe Once, You'll Never Make It Again >>