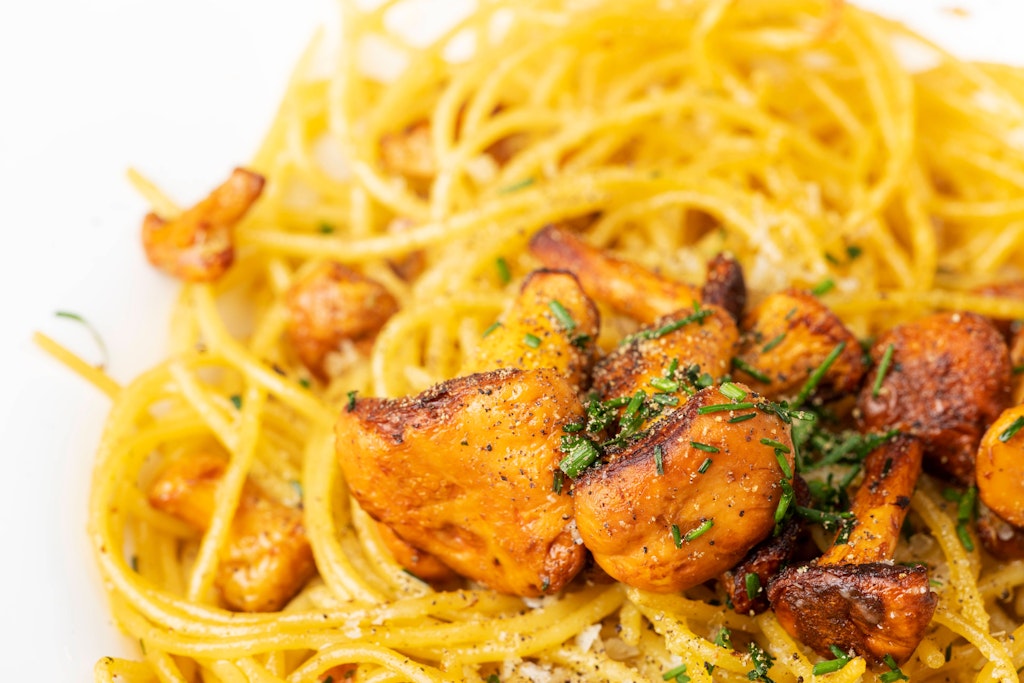 It's theater time. And regardless of whether you look for (and find) these special mushrooms in the forest yourself or buy them in the supermarket: they are always fun. The German name Pfifferling comes from Middle High German and refers to the slightly peppery flavor of the meat.
Also read: Pasta with ginger – Quick pappardelle and finferli recipe: Ingeniously simple and delicious! >>
Also read: Delicious recipe for pasta salad: This colorful classic is on every barbecue buffet! Very easy and quick to make – and very nice >>
Chanterelles: The season lasts until the end of October – they grow wild in the forest
In our forests, the noble yellow mushrooms are rare. One reason for sure is the drought that has been going on for the past few weeks. But the season lasts until the end of October, so there may still be weeks of rain.
Also read: Clean the socket properly: With this trick you can do it very easily!
The goods that the trade offers mostly come from Eastern Europe, for example from Poland or Serbia. But they all come from the same forest, because the good vines are not cultivated, so they just grow wild. They go well with pasta and especially spaghetti. Try chanterelles on spaghetti, with butter and some parmesan.
You can also read about it now: Original recipe from the GDR: You have to try this sweet spritzkuchen – soft and fluffy like from a bakery!
Spaghetti with chanterelles: recipe
What you need: 500 g of fresh chanterelles, 500 g of spaghetti, 150 g of crispy bacon (you can also leave it out), 2 small onions or spring onions, garlic if desired, oil for frying, about 150 g of cooking cream, fresh parsley, salt, cheese, grated parmesan or other hard cheese
Also read: Brilliant recipe: cheese soup – simple, quick and delicious!
This is how it is done: Prepare spaghetti according to package directions, al dente rather than very soft. Heat the oil. Saute the diced onions and, if necessary, the bacon. Add minced garlic as needed (Less is more at this point so it doesn't mask the bitter taste of the candies.) Add some pasta water and cream. Knead gently for about three to four minutes. Now add a splash of oil for the last bubble and let it melt. Season with pepper and salt (warning: the bacon version already has salt).
How to serve: Mix the pasta on pasta or deep plates with chanterelles. Finally, garnish generously with parsley. If you don't like parsley, use chives. Freshly made cheese is on the table in a bowl for everyone to take. Enjoy your meal!