A must for all guacamole fans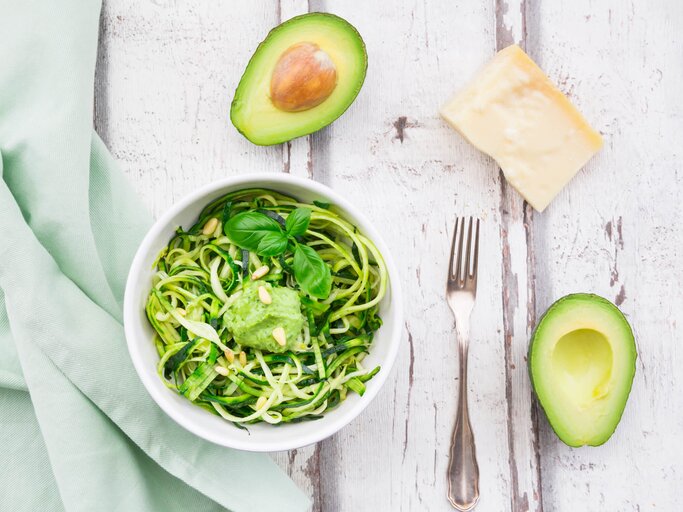 Simple and delicious: pasta with guacamole
© Getty Images/Westend61
In the summer we love recipes that are quick and easy on the stomach! This creamy avocado pasta with basil is just the thing fixed lunch or dinner. Avocado lovers will also get their money's worth… We reveal how the pasta recipe is prepared.
Don't feel like standing in the kitchen forever, but still want a nutritious and delicious meal? Then you've come to the right place with avocado pasta (or guacamole pasta). Recipe:
Ingredients (for 2-3 people):
Preparation:
Place the pasta water in a saucepan and bring to a boil. Add spaghetti and cook al dente.

Peel both avocados and cut them into small pieces. Squeeze half a lemon.

Place the avocado, lemon juice, garlic and cream cheese in a blender and puree until smooth. Season with salt and pepper.

Cut the tomatoes in half and add to the guacamole. Drain the spaghetti and mix it with the avocado sauce. Season with salt and pepper again and garnish with basil.