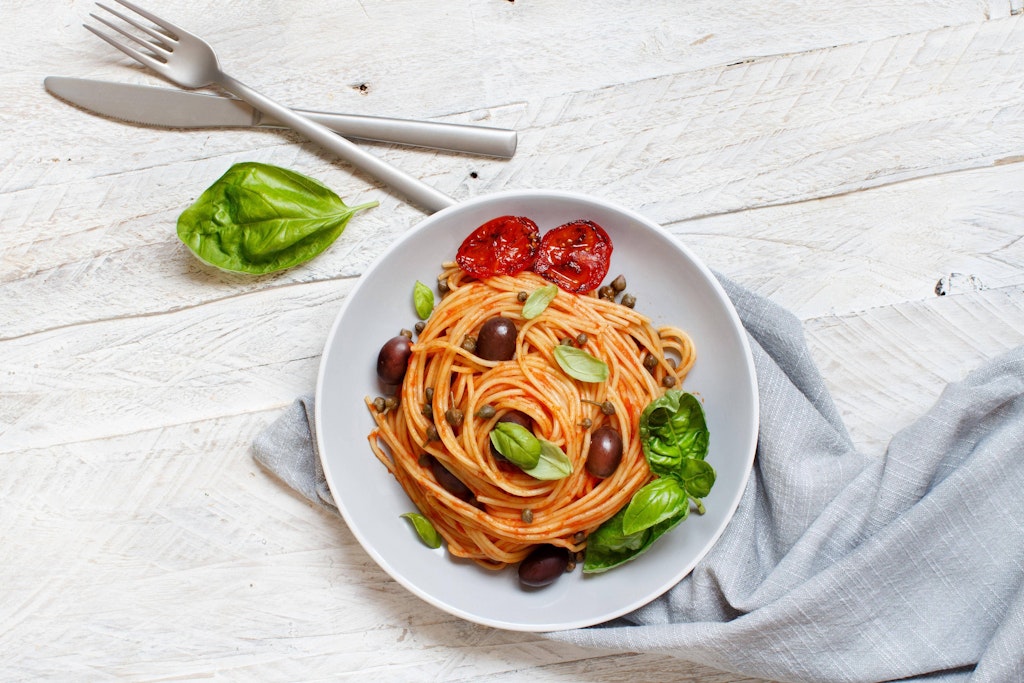 There are different opinions about olives: some love them, some hate them. This divide goes so far that the popular American sitcom How I Met Your Mother came up with the Olive Theory, which states that in work relationships, one partner loves olives and the other hates them. Of course, it is not clear whether this is true, but what is certain is that there are many people who like to eat olives – and this dish is a real treat for them!
Also read: Simple summer salad with cold chickpeas and fresh ricotta – this recipe is perfect for hot days >>
Ingredients for spaghetti with olives
For two servings you need: 200 grams of spaghetti, 1 onion, 250 grams of tomato paste, 1 pack of olives (mixed or just brown, but not blackened), olive oil, salt, pepper.
Also read: Black Olives or Black Olives? THIS is a small but subtle difference >>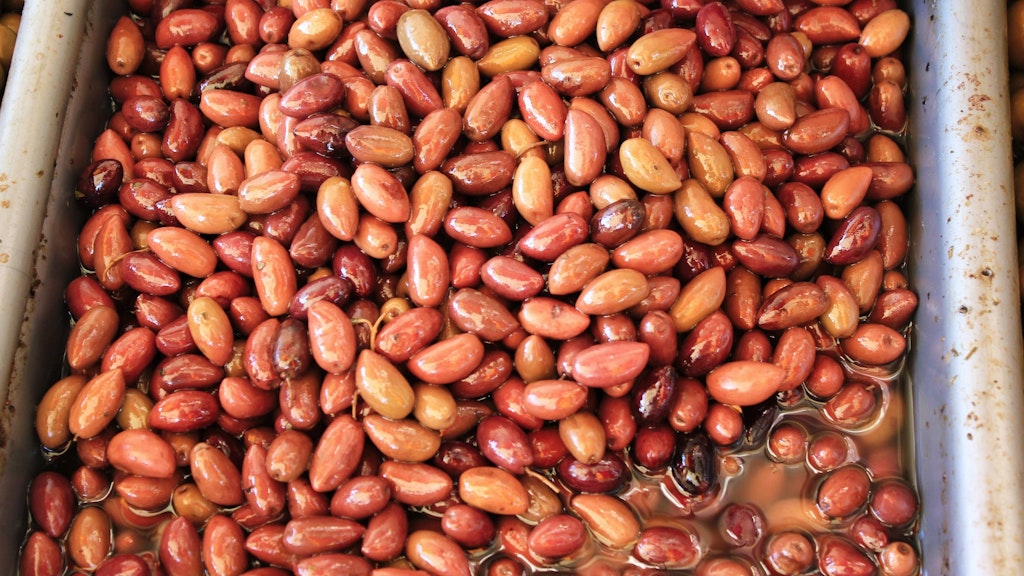 Also read: Perfect for grilling: This vegan yogurt dip simply tastes fantastic! >>
Spaghetti recipe with olives
How it works: First, boil the spaghetti in salted water until they are almost al dente. Drain some of the pasta water during the cooking process. This will be used again later.
Peel and mince the onion, cut about half of the olives, remove a few basil leaves and chop them too.
Also read: Garlic and Parmesan Chicken from the oven: A quick and delicious end-of-the-day recipe! >>
Now heat the olive oil in a pan and melt the onion in it. After it has browned for a few minutes, add the chopped olives and cook for a minute or two.
Everything is covered with tomato paste. Now you can carefully add salt and pepper and let everything simmer for a few minutes.
Also read: Olive oil the miracle ingredient: WHY you should eat at least half a tablespoon every day >>
Then add the rest of the olives, the almost finished spaghetti and some of the pasta water to the pan and toss until the spaghetti is cooked and the tomato-olive sauce is creamy around the pasta. The starchy pasta water helps with this.
Place the olive spaghetti on a plate and enjoy. You can sprinkle parmesan on top if you like – it's not necessary. The dish tastes good even without cheese.
Enjoy your meal!