If spaghetti carbonara is made right, this dish can be heaven on earth: Traditionally, the recipe includes spaghetti, guanciale, eggs, parmesan, pasta water and pepper. But in German restaurants they usually serve an unrefined mousse with cream and boiled ham. It is as far from the original as Hamburg is from Naples.
Closer to all of these dishes is a vegan version of the traditional central Italian pasta dish, which tastes almost as good as the original when you close your eyes. You must try this once! Delicious food is ready in 25 minutes.
Ingredients for vegan spaghetti carbonara
For two people, you need 300 grams of spaghetti, 130 grams of silken tofu, 130 grams of cooked tofu, 40 milliliters of olive oil, 1 tablespoon of white wine vinegar, 1 tablespoon of yeast, pepper, salt, and turmeric.
Read also: With eggs and without cream: with this recipe you will win the best spaghetti carbonara outside of Italy >>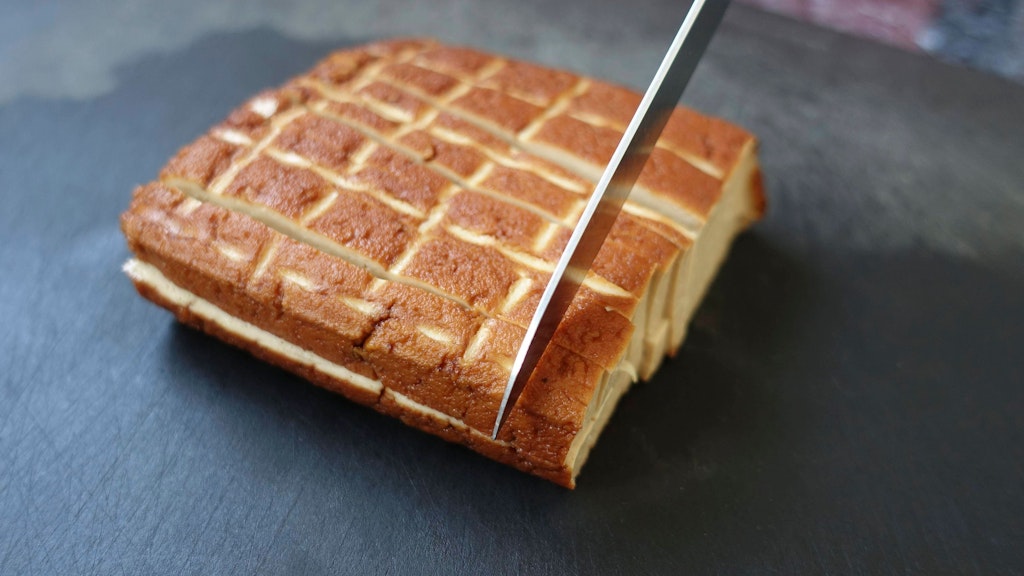 Delicious spaghetti carbonara recipe
Here's how it works: First, of course, you have to make the noodles. To do this, put a pot of salted water on it. When the water boils, add the pasta and cook until al dente. During the cooking process, remove two or three ladles of pasta water.
Then cut the baked tofu into thin, small pieces and fry them in a little olive oil until they are really crispy. They replace the bacon in this recipe. Tip: A covered pan prevents the smoked tofu from burning. When the cooked tofu is firm, set it aside.
Also read: Make your own delicious garlic baguette: You must try THIS easy recipe! >>
For the cream sauce, place the silken tofu, olive oil, vinegar, yeast flakes, a small pot of pasta water, and plenty of pepper and some salt in a blender. If you don't have a blender, an immersion blender will do. You can also add a little turmeric for color. It turns everything yellow.
Then add half of the fried fried tofu to the noodles and pour the silken tofu butter mixture over everything. Now mix everything properly. If your vegan carbonara isn't creamy enough for you, you can add starchy pasta water and continue blending.
Finally you can arrange the vegan spaghetti carbonara on a plate and sprinkle with the remaining pieces of crispy smoked tofu.
Enjoy your meal!